Who we are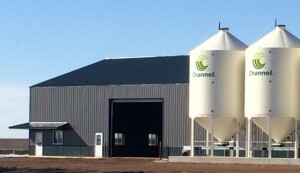 Sorenson Seed is a second generation, independent Channel Seedsman that provides only the best quality corn and soybean products. Through a depth of agronomic knowledge and a commitment to remain on the cutting edge of technology, Sorenson Seed helps growers with on-farm success season after season.
Our customers are dedicated to their operation. They value honesty and integrity in their day-to-day decision making processes, as well as a progressive, technology-driven approach to helping their business grow.
We are a seedsman with a single focus – We help your business grow.
Sorenson history
The Early Years
John Sorenson got into the seed business in the early 80's, he began as a PAG Seed dealer, which was eventually bought by Cargill, becoming Cargill Hybrid Seeds. At this time he also was a Stine Soybean dealer.
The 1990′s
In the mid 90's John took on a Dekalb dealership, Dekalb had the genetics PLUS BT traits that Cargill Hybrid Seeds did not offer. Within a couple of years he dropped his Cargill and Stine dealerships to focus his efforts on Dekalb.
Growing Family Involvement
Monsanto purchases Dekalb in the late 90's, about this time Gary gets more involved in the seed business and also takes on a part-time job with Monsanto supporting other dealers with invoicing/inventory tracking software.
Community Focus
From 2001 through 2010 Gary also serves as a Cottonwood County Commissioner. Late in his last term we decide to rent out our land out and focus wholly on the seed business.
Expanding and Growing
John retires and Gary takes over the seed business in 2010. Gary builds a new facility in 2011, adds a seed treatment and bulk soybeans. A lot of exciting new changes are currently taking place!
The Sorenson Difference
Customers turn to Sorenson Seed for a solid consultative approach to improving their operation. And, we back up our recommendations with quality products.
This is the Sorenson difference:
We're your partner
Honest
Reliable
Dedicated
Efficient
We're technology experts
Relevant knowledge
Experts in precision ag
Provide integrated solutions
Committed to leading the way
We'll help your business grow
Always pushing for higher yields
Offer premium products
Progressive solutions
Relationship driven